— The Med-Surg Story —
When Erin Cooper, our founder, CEO, and experienced clinical trainer, began her career as an aesthetician 27 years ago, the professional scope and earning potential were limited. Determined to change how medical aestheticians navigate their career paths, she founded Med-Surg Aesthetics and Laser Academy, offering programs for licensed aestheticians seeking laser certification and wanting to learn specialized skills specific to medical and surgical environments.
Med-Surg Academy will prepare you for a rewarding career in medical aesthetics. Education is paramount to continued success in the industry. Our team is committed to providing you with the most current and innovative treatment information available!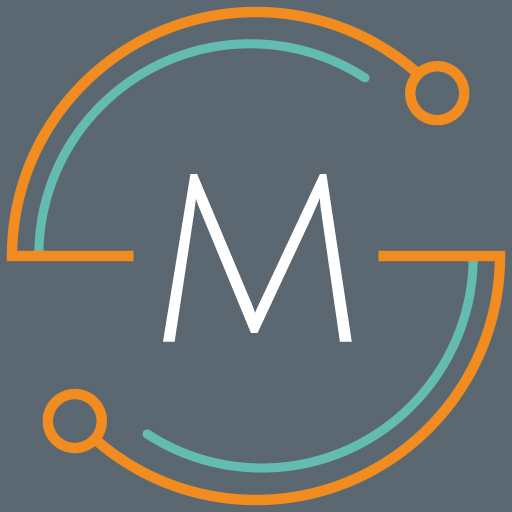 — For Providers —
Build Your Device Portfolio
Choosing the right devices and modalities for your patient demographic can make or break the success of your practice. Whether you are looking to start building your portfolio of devices, or you want to add to, and expand your modalities, we can help. Not every company will approach sales ethically, and not all will help you scale your business strategically and responsibly. We are always happy to connect you with companies that care about, and support their partners with marketing, education, and technical support. 
Med-Surg Aesthetics and Laser Academy has chosen to associate and grow with some of the best  medical aesthetics technology companies and distributors in the industry. Click on any of the device logos above to be redirected to the corresponding technology's sales and support team. Click on any of the company logos below to see the innovative products offered by each. Email Med-Surg Aesthetics and Laser Academy directly to set up a custom device portfolio consultation. 
Erin Has worked with me for 7 years and built a great reputation among the staff and her patients. Erin has extensive knowledge and expertise in her field of lasers and aesthetics. She is a joy to work with and I am excited about her journey into teaching. Erin's courses will help prepare you and will give you a clear advantage in job placement for medical aesthetics. Plastic surgeons will appreciate the additional knowledge that Erin's courses provide.
Erin Cooper has been our office educator for several years now. She has an extensive background in product, services and technology. We have acquired 5 new technologies in the last two years, and she has taught our staff how to operate and develop custom protocols for each of these advanced technologies. Erin has been an asset to the Dr. Beals team, and he expects the best!
I've had the pleasure and good fortune to work with Erin over the last 6 years and I have to say, she has a wealth of knowledge. A scientific brainiac of sorts when it comes to skin and technology for treatments. I have been a licensed aesthetician and certified laser technician in the medical field for over 19 years and have met and been around numerous professionals in the industry. Erin is probably the most knowledgeable aestheticians I have ever met.  She is an outstanding clinical trainer.  She really cares about making sure her students fully understand technology,  techniques, safety and various potential results. She is also a research fanatic.  A true expert in every sense of the word. I highly recommend Erin as a trainer, advisor or any other position in the skin care industry.
The education and advanced training I've received with Erin is priceless. Using her years of hands-on experience combined with hard scientific evidence, Erin has come up with protocols and treatments that you're not going to find in any textbook, or from any other aesthetician or laser technician.I love Erin's approach to teaching. She is such a wealth of knowledge and knows the science behind what she's doing. She not only tells you what and how, buy why. She meets you where you are, and expands your practice from there, answering all your questions along the way.If you really want to stand out in your field, I really can't recommend Med-Surg Aesthetics and Laser Academy highly enough.
By far one of the best trainings I've ever received when it comes to working both didactic and hands on with lasers. Erin was so knowledgeable and amazing, I can't express enough how wonderful my experience was with her teaching me the specifics with Sciton, she went into depth about certain things that are oftentimes missed, which I really appreciated. Her passion made me so much more excited to take my new knowledge and pass it on to my patients, coworkers, and other laser techs. Thanks Erin!
Erin is amazing! She is so knowledgeable and truly cares about each student. She wants everyone to completely understand all aspects of the subject and empowers them. I have truly enjoyed my experience and am grateful for her wealth of knowledge! She will continue to be my resource, which is so valuable! Thank you Erin!
I had the pleasure of getting laser certified through Med-Surg aesthetics & laser and I couldn't be more happy!! It was an overall great experience that left me with an overwhelming amount of knowledge. Erin is an amazing instructor that cares about each student and does everything possible to make sure they understand the content and feel comfortable!
Erin Cooper from Med-Surg Academy came to Torstveit Medical Aesthetics and gave advance training on our Sciton device. Her experience and clinical pearls helped us to fine tune our laser protocols. She was great with our clients, who also appreciated her assistance during procedure. We highly recommend using Med-Surg Academy and look forward to her coming back to TMA Med Spa.
Erin is extremely passionate about teaching... it shows in her energy & knowledge! The class was the right size to learn 1 on 1 & the equipment/lasers are top notch. Her goal is to have you confident & ready to start your career no matter what phase you are in. I can't wait to take my next class w/Med-Surg!
Shawn Torstveit, Owner Torstveit Medical Aesthetics
I completed the laser safety office (LSO) and Certified Laser Tech (CLT) with Med-Surg Academy and I'm so HAPPY ! I had no idea the in depth training I would get ! Erin takes laser training to a whole new level ! But always felt supported and never rushed ! I'm now a CLT , firing BBl and laser and I'm confident and safe ! Can't wait for my course in Medical Aesthetics !!! Highly recommend !
Erin is an amazing teacher!!! She's so knowledgeable and is fantastic at helping others understand. It was so fun to take her laser class! She's so passionate about lasers and safety! She is still a resource for me which is more valuable than anything! She cares about her students and clients! I completely recommend!
I recently completed the 24 hour Laser / IPL course for Healthcare professionals. This program was provided by Med-Surg Aesthetics & Laser Academy of Paradise Valley, Arizona. The course was taught by Erin Cooper, who demonstrated a deep fund of knowledge of the subjects covered and had a smooth presentation style that allowed me to comfortably acquire a large amount of information. Much of the material was completely new to me, but it wasn't long before I was able to formulate questions and engage in very good discussions with the instructor . The course manual provided a great deal of information that was formulated into understandable sections and was not only a good learning tool, but also will be a valuable reference  for  future laser treatments and safety protocols. I actually found the course to be extremely enjoyable and well worth my time.